So, me and my stoner hippy friends are on this Pauly Shore kick latley because we decided to get hai and watch all of his movies one night (well, 2 of his movies, but the only 2 he was ever famous for XD) And since then, we've been going around quoting him all the time and probably just being obnoxious to everyone who isn't us. XD
But, since he's Jewish and (use to have) fluffy ass hair, that makes him a great candidate for a Kyle base: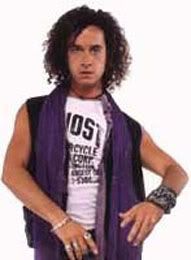 When he grows up, if he moved to California and became a stoner
I can just see it now.. "Chill, Cartman! Don't edge on my peeps just cause they weaz'd your savior, bu-ddy!"
XD
Edit: Oh and also in Encino Man, his name is Stoney, which is a nickname for Stanley, hahaha! He doesn't look like Stan, though..
comments: 2 comments or Leave a comment